Takachiho Machinery
Precision gear pump
These pumps were originally developed as melt spinning pumps to be used in synthetic fiber manufacturing. However, today they are used in various industries for all sorts of different applications such as surface coating or the feeding of adhesives in pharmaceutical or tobacco manufacturing.
During the manufacturing of the parts of this gear the accuracy is always kept under a few micrometers. Thanks to this extreme precision in the manufacturing process, even fluids with very low viscosities can be discharged in a stable manner.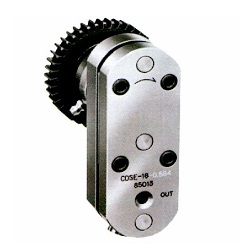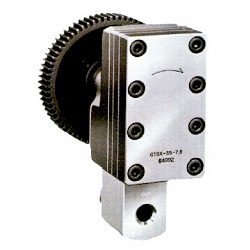 Specifications
Discharge rate: 0.16-600 cc/rev
Discharge pressure: max 700 kg/cm2g
Drive speed: 1-100 RPM
Operating temperature: max 500 ℃
Viscosity: 750000 cP
Materials: SUS420J2, Stellite, SKD11, SKH9, etc.
Other benefits of these gears
Consistent fluid discharge
No fluid pulsation
Simple construction
The construction of the pump is extremely simple, thus offering easy disassembly and part replacement.
Safety-equipped
A unique shock-resistantat safety yoke in the pump's interior prevents damage to the essential parts of the pump.
Custom-built pumps for almost any application are possible as well! Do not hesitate to contact us!