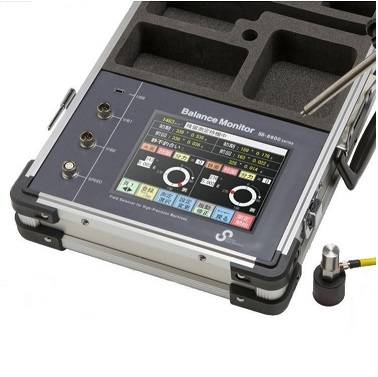 Details:
High accuracy and efficient
Field balancing at a fixed rotational speed
Resolution of 0.001µm at up to 61,000min–1
Measuring response is super fast thanks to the simultaneous measurement with 2 channels.
Vibration analysis functions
Unbalance vibration monitoring
Harmonic analysis
Overall amplitude monitoring
Documentation and archiving
With the utility software the measurement results can be transferred directly to PC as a CSV file or MS-Excel report.
Measurement data can be stored in USB memory
Screenshots can be stored in microSD memory or transferred to PC.
Touch screen color LCD
Easy operation with 5.7" graphical color display
User-friendly procedure and help function