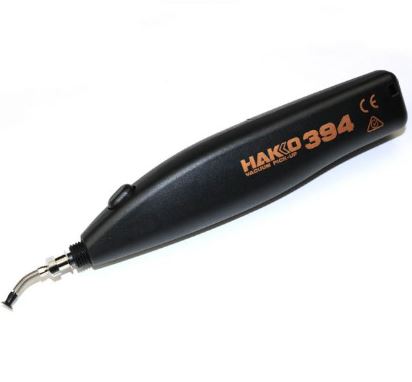 Features:
No power cord or air tube is required for this compact and powerful pump.
Continuous suction makes it possible to handle as you wish.
It has a soft touch switch.
Pen type that is comfortable in the hand.
Anti-static materials are used.
A nozzle with a stopper. It prevents the nozzle tip from penetrating through the pad, damaging parts or causing suction errors.
Target Applications
Semiconductor-related
SMD Components
Mounting on the board Transportation of IC's, etc.