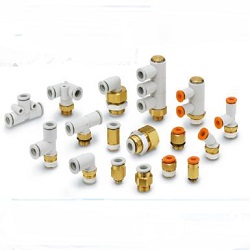 Funtion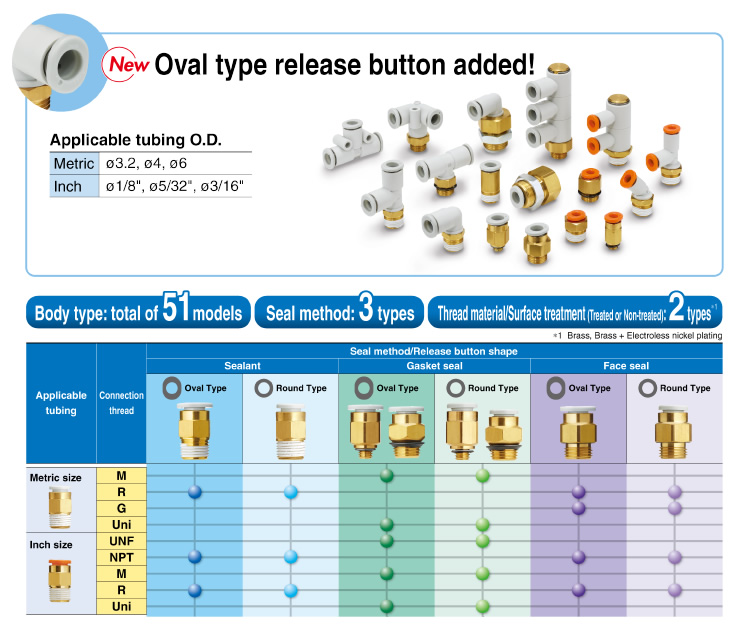 Features
Improved tube insertion/removal--Insertion force: Max. 30% reduction Removal force: Max. 20% reduction*
Compact and lightweight--Dimensions Height direction 24% shorter * Dimensions Horizontal direction 23% shorter * Weight 57% lighter
KQ, KQ2 and KJ consolidated into "KQ2"--Enhanced variation, Lightweight, Compact
Selectable seal method
Selectable surface treatment--Brass (No plating) Brass + Electroless nickel plated
Face seal adopted for threading--Improved installability (Reduced tool-tightening after hand-tightening)
Height with multiple usage is uniform--Prevention of sealant residue/protrusion. Re-piping is possible.