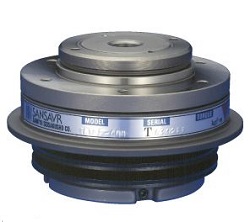 Feature
Capable of Repetitive Operation; For frequent torque activation
High Accuracy; Excellent trip torque accuracy
Easy to Adjust; Trip torque can be adjusted by simply turning the adjustment nut.
No Play; Zero backlash
Various Mounting Options; Directly mounts to dials, gears, sprockets, arms, and other output masses.
Longevity; Low internal hysteresis loss minimizes age deteriotation.